DOMESTIC & COMMERCIAL AIR CONDITIONING CAMBRIDGE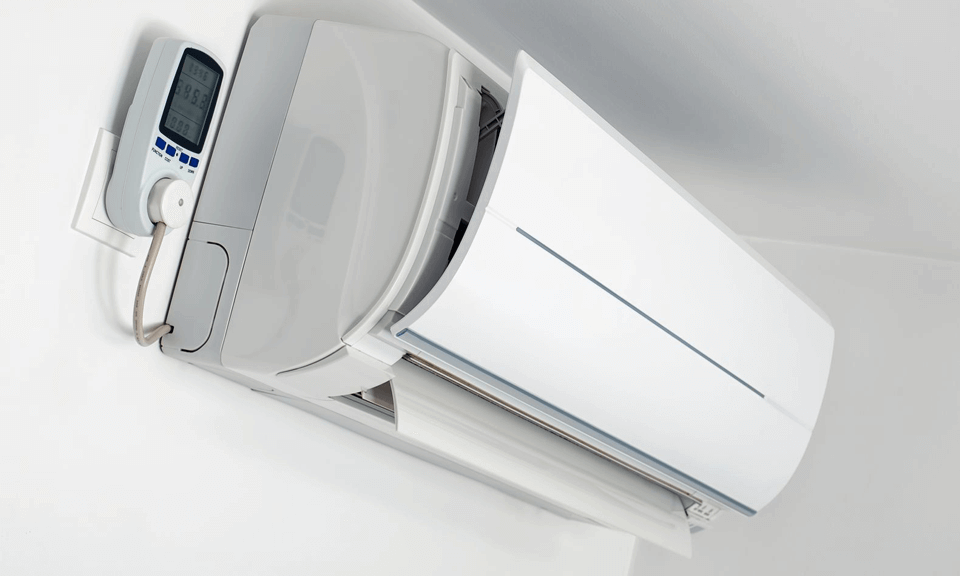 As one of Cambridge's leading air conditioning companies, Christy Cooling Services offers a range of up-to-date products and services that can improve the comfort, health, and usability of properties of all types.
We provide air conditioning units for both domestic and commercial use. We offer installation, repair and maintenance of air conditioning units across Cambridge. To learn more about our range of services, please read on.
Air Conditioning Installations
As the summer months approach, many people are looking to protect their homes from temperature extremes. Installing an air conditioning unit is one of the most effective ways to keep your home cool during summer. We offer a wide range of domestic and commercial air conditioning systems that can help you achieve just the right level of comfort for your property at all times throughout the year.
Our range of services includes complete installation, service and repair of air conditioning systems. We can install new air conditioning units, replace older systems and repair faulty ones.
Air Conditioning Maintenance In Cambridge
Like your car or any other piece of equipment you use regularly, your air conditioner also needs regular maintenance to ensure that it is working as smoothly and efficiently as possible. We offer a first-rate air conditioning maintenance service across the whole of Cambridge.
We provide annual servicing for all AC units, from window-mounted to central heating systems. Our qualified engineers will examine your system and identify any cause for concern, such as a lousy function or a faulty part. We will then deal with the problem and test your system to ensure that it runs as efficiently as possible.
Air Conditioning Service In Cambridge
At Christy Cooling Services, we offer a professional, efficient air conditioning service for commercial and domestic customers in Cambridge. We are known across the area for our reliable, high-quality work and provide excellent service at all times.
If you are looking for an air conditioning contractor in Cambridge, our services could be perfect for you. We can undertake everything from installation to repair systems in homes or businesses. Our work is always carried out quickly and efficiently with minimal disruption to your company or property. Our engineers carry the correct replacement parts for most air conditioning units, so we can ensure that your system is repaired as quickly as possible.
Air Conditioning Repair Services
If you are struggling with a faulty air conditioning unit, you should not have to endure the discomfort and inconvenience of an inadequate system. We provide first-rate service across Cambridge and always attempt a repair before recommending a replacement unit.
We understand that faulty air conditioning units can be highly inconvenient and can affect the productivity or comfort of your property or workplace. At Christy Cooling Services, we offer a full range of air conditioning repair services for domestic and commercial customers in Cambridge. Our quick response times and reliable service make us the contractor of choice for many people in Cambridge
Why Choose Us For Your Air Conditioning System
We offer a comprehensive range of services and products that can help you protect and improve your property's comfort and usability throughout the year. We always give you our honest advice, based on years of experience and knowledge, so that we can suggest the right solution for your budget and requirements.
As a family-run business, we know what makes our customers happy because we are one of them! We offer an efficient service at all times and transparent pricing that you can understand before you make any decisions.
We also offer a full range of air conditioning maintenance services, so you can be sure that your system is running smoothly all year round. Our local air conditioning contractors are familiar with the area and understand what you might need from your cooling system. We can provide a range of air conditioning services to ensure that your home or workplace is always comfortable and productive.
Whether you are looking for installation, maintenance, repair or parts, we can help you choose the exemplary service at the right price. Our local team has years of experience in complete customer satisfaction, so you know that your property is in safe hands.
Contact Christy Cooling Services If You Are Looking For Air Conditioning Contractors In Cambridge
We are proud to offer an efficient, high-quality air conditioning service across Cambridge. From installation to maintenance and repair services, we can help you to ensure that your home or workplace remains comfortable all year round. We have extensive knowledge of the local area, so our work is always efficient and effective.
Air Con Services in Kent & London
Christy Cooling Services provides air conditioning and refrigeration services throughout Kent & London. Some of these services include;
Air Conditioning Repair, Ceiling Mounted Air Conditioning, Ducted Air Conditioning Systems, Refrigerations Systems, Multi-Split Air Conditioning & Wall Mounted Air Conditioning.
Our general air conditioning services are also available in local areas of Kent & London, these include but are not limited to;
Ashford, Canterbury, Dartford, Dover, Edenbridge, Folkestone, Gillingham, Gravesend, Maidstone, Margate, Rochester, Sevenoaks, Sittingbourne, Tendering, Tonbridge, Tunbridge Wells, Cambridge & Uttlesford.