DUCTED AIR CONDITIONING ESSEX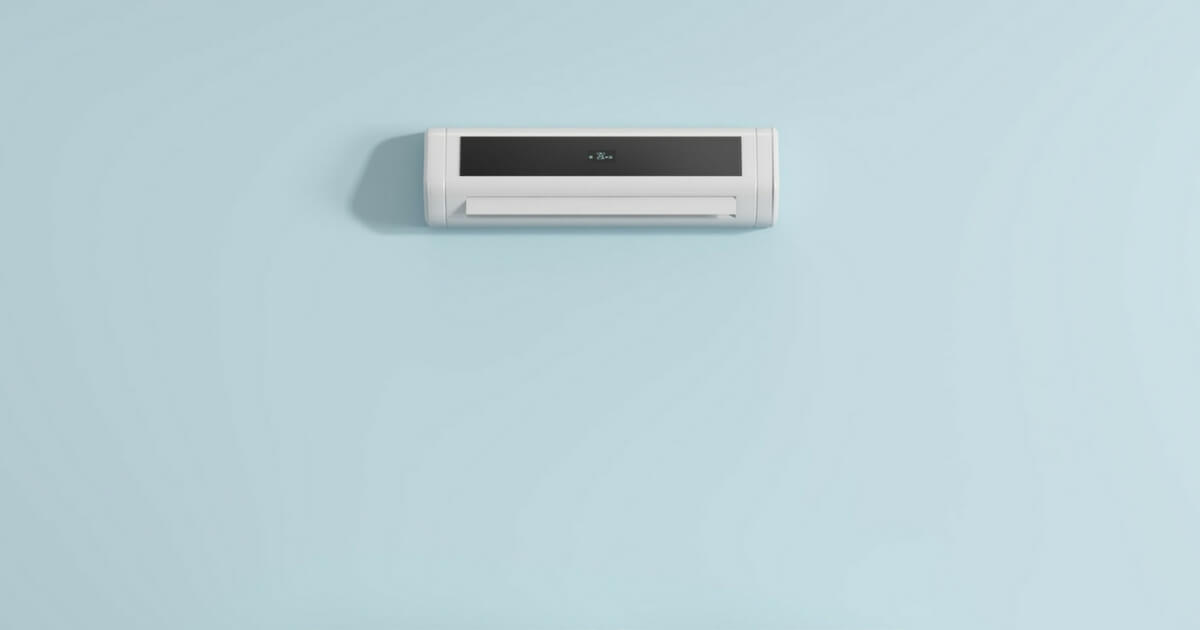 Air Conditioning Essex
When it comes to effectiveness, discreet aesthetics and quiet operation, there's few air conditioning systems that can compete with ducted air conditioning.
Favoured for their versatility, ducted air conditioning systems can be fitted in a whole range of environments. These include residential homes and apartments and also business premises like restaurants, gyms, shops, schools and any area that needs cooled air, consistent air flow or precise climate control.
Ducted units or a ducted air conditioning system are the ideal solution when you're looking to direct air distribution around a building and into multiple rooms using a central unit. They maintain the same temperatures throughout, supplying the entire building with cooled air or even warmth.
Overall, ducted air conditioning is a fantastic option for a wide range of customers and is probably the most common type of air conditioner that we install.
Why choose Christy Cooling Services air conditioning Essex?
Christy Cooling Services have provided premium ducted air conditioning installations and air conditioning maintenance in Essex for over 30 years. We have a long trading history and even longer list of happy customers. Our experience and expertise in the field of ducted air conditioning is respected and unmatched.
Every aspect of air conditioning work is undertaken by Christy Cooling Services; we not only carry out domestic installations but also repairs, maintenance, servicing and commercial installations.
We have an extensive range of ducted air conditioners so we're sure to have something that meets your needs and requirements.
How do ducted air conditioning systems work?
Ducted air conditioning relies heavily on a substance known as refrigerant. Using various components such as a compressor and condenser coil, this gas is transported through the air conditioning unit through a pipe and draws in the heat from one area, moving it to another.
In warm temperatures when you want your home or business to be cool, ducted air conditioning soaks up all of the heat from the air inside your stuffy rooms and then draws it through the indoor unit.
After it's gone through this unit, it's transferred to the outdoor unit for cooling. On the way back in, a fan system is utilised to blow the air across the evaporator coil which is icy cold, it's then sent back out into rooms at ever-decreasing temperatures.
In the winter, when warmth is needed a reversed process occurs.
Indoor solutions, outdoor storage
The great thing about ducted air conditioners is that the bulk of the system is kept outside. This gives you the benefit of extremely low noise levels, as with ducted systems, the rest of the internal components (mainly just pipes) can be completely concealed in roof space.
Clean air everywhere
You can even opt for air conditioning that circulates fresh air only. This will give you the very best in air quality as it's naturally oxygenated. In the absence of a fresh air intake, the ducted air conditioning system will, instead, recirculate the air and filter it once it's been taken back in by return air grilles.
Choosing the right grille
The grille is a very important part of ducted air conditioners and your decision for which one you should use will be a combination of performance expectations and personal choice.
It's not an area we expect our customers to be knowledgeable on and so the team at Christy Cooling services are on hand to give you our expert advice on which is the best choice for your room.
You're going to want something that is able to spread air evenly around the room. This will prevent the occurrence of hot spots or the system failing to give you optimum performance.
If one of our conventional builds does not properly serve your requirements, we offer bespoke solutions as part of our professional service.
Why are the grilles in ducted air conditioning so important?
Like a lot of electrical systems, ducted air conditioning units work on a principle of pairs. This means that each air outlet will also need its respective inlet. With one half missing, the central air conditioning system would not be able properly circulate air in rooms and cool or heat it as needed.
This is where it's crucial to make sure your ducted system is installed by professionals like Christy Cooling Services. Our fully qualified installers can make all of the necessary air flow calculations and install the right grills for the best circulation possible.
Incorrect grilles or flow calculations will not only cause central air conditioning systems to be ineffective, they could also damage the air conditioning units, calling for costly repairs further down the line.
What are the options for a Ducted Air Conditioning system?
Our ducted air conditioning units can be built on a multi split, VRF or an individual basis.
VRV/VRF (VARIABLE REFRIGERANT FLOW)
Two Pipe Systems
VRV/VRF Two Pipe Systems are designed for open plan areas, cellular offices and hotels where all the rooms in the building require the same temperature setting according to the time of year.
This system is also ideal for houses where it's unlikely that you would want a different temperature in every room.
Three Pipe Systems
VRV/VRF Three Pipe Systems are designed for areas where there is a mixed requirement: some areas need to be cooled and others need to be heated.
For example, a retail store might require that the stockroom is held at a cooler temperature than the shop floor in order to properly preserve the produce stored there and the shop floor would be kept a little warmer for the comfort of the customers shopping.
With a VRV/VRF Three Pipe System, you have full control of both areas and can easily maintain the correct temperature in each, regardless of the season.
Cost Efficient Temperature Control
One of the main reasons that VRV/VRF Three Pipe Systems are so cost effective is that you can use a heat exchanger to take unwanted warmth from one area and direct it to another where it is needed.
As the pipes all share the same outdoor unit, this is quite simple to fix up, and will certainly save you money in the long run as it will reduce the amount of energy required to heat and cool the air flow.
Get in touch with us to find out more and to discover which ducted air conditioning unit would be best for your needs.
Ducted air conditioner installation Essex
The beauty of the ducted air conditioner is in the way it can be concealed in a false or suspended ceiling, whilst still giving the same impressive performance as other models.
As a ducted air conditioner can also make use of a variable refrigerant flow (VRV/VRF) three piping system, which can transfer heat from a room that needs to be cooled into a room that needs to be warmed, it also makes it one of the most economical choices.
Your specialist ducted air conditioning company in Essex
Christy Cooling Services offer an exceptional level of quality across all of the ventilation services, underpinned by the knowledge and qualifications of our team.
All of our engineers hold City and Guilds 2079 F Gas qualifications and our company has Refcom F Gas certification for refrigerant handling.
We're also accredited by:

All of these accolades serve to reassure you that your air conditioning installation or repair work will be carried out by engineers working to the highest possible standard.
Get in touch today for a free quote from Christy Cooling Services.
Air Conditioning Services Near You
Christy Cooling Services provides air conditioning and refrigeration services throughout Essex. Some of our services include;
Air Conditioning Repair, Ceiling Mounted Air Conditioning, Ducted Air Conditioning Systems, Refrigerations Systems, Multi-Split Air Conditioning & Wall Mounted Air Conditioning.
Our general air conditioning services are also available in local areas of Essex, these include but are not limited to;
Basildon, Benfleet, Bishops Stortford, Braintree, Brentwood, Castle Point, Colchester, Hadleigh, Harlow, Leigh, Maldon, Rayleigh, Rochford, Romford, Saffron Walden, Shoeburyness, Southend, Thurrock & Wickford.