Air Conditioning Bishops Stortford
Air conditioning installation in Bishops Stortford
An air conditioning system is a fantastic way to keep your home or business cool throughout the year. Rather than struggle through the suffocating humidity that comes with those blistering summer days and sticky nights, air conditioning provides comfort and tranquillity for small and sizeable areas like nothing else.
The system is more effective than a fan, as it cools the entire space rather than a singular area where the airflow is directed. This makes it useful for spaces with many people, such as large households, offices, and classrooms. Furthermore, it can be more effective than opening the window as it maintains security within your property and eliminates noise pollution, especially in busy areas with lots of traffic.
Air conditioning is suitable for any building or property that experiences high humidity levels that can make the area uncomfortable and will allow residents, employees, and visitors to maintain focus whether working or relaxing.
Christy Cooling Services are experts in air conditioning installation in Bishops Stortford. The team boasts an array of qualified, approved, experienced and knowledgeable contractors who understand everything there is to know about air conditioning. For all of your air conditioning Bishops Stortford requirements, Christy Cooling Services are the number one choice.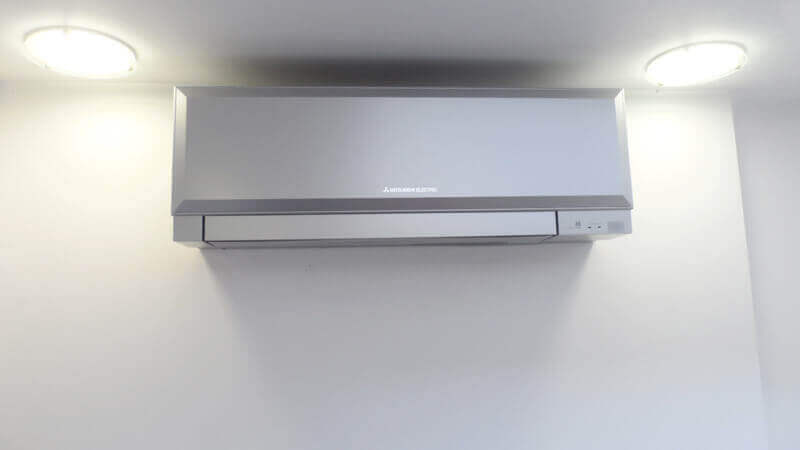 Air Con Recharge Bishops Stortford
Air con recharge Bishops Stortford is an essential piece of maintenance that will help keep your air conditioning unit working at optimal performance whenever and wherever you require it.
Experts like Christy Cooling Services recommend recharging or regassing your air con unit every two years. However, if you use your unit regularly, you may need to recharge it more frequently. Failing to keep your air conditioning properly charged can cause a wide range of issues, including increased energy bills and decreased performance. This is because the system must work harder to provide the same level of air conditioning power you are accustomed to.
If you cannot remember the last time your air con unit was recharged, there are some signs to look out for to determine the current operational performance. The air conditioning unit may not work as well as it once did, or you may have seen a drastic increase in your energy bills. Besides this, you may hear unusual noises. Air conditioning experts are well-equipped to analyse and diagnose any problems when serving your unit and will be able to tell you if it is time to recharge the system.
Do you need air conditioning in your property?
Although air conditioning is not as common in the UK as it is in other countries (especially hotter climates such as the southern United States or parts of Southeast Asia), your home could still benefit from installing an air con system.
Ambient/consistent temperature
Many homes can experience fluctuating temperatures throughout the year, so inhabitants add or remove layers to maintain comfort. An air conditioner eliminates this issue by allowing consistent (and easily adjustable) ambient temperatures at the touch of a button.
Reduce humidity
Humidity can cause problems within the home and increase the risk of mould and mildew while making the air feel stuffy. Air conditioning can reduce the relative humidity within your home or building, so it is easier for you and others to breathe.
Security
If your building struggles to encourage consistent and comfortable ventilation, air conditioning can provide a substantial benefit in terms of security. As the unit does the ventilation for you, there's no need to open the windows and doors, which could put your home at risk.
Save energy
Combining your air conditioner with a fan, keeping the vents clear, and closing the curtains can all help save energy when using your air conditioner as it means it does not need to work as hard to circulate and retain cool air.
Reduce allergen and pollutants circulation
The air conditioning filter will cleanse the air of pollutants and reduce allergens and pollutants from circulating throughout the property. This is a great solution for people with pets or those who experience flare-ups from pollen.
Noise reduction
As you can keep your windows closed when using the air con, you also enjoy reduced noise which can help you sleep better and focus more while working.
More efficient exercise
No one likes to work out in a hot and stuffy spare room. Installing air conditioning provides a cool and convenient solution that reduces exhaustion caused by humidity while still enabling you to sweat it out when pushing yourself to the limit.
Your local air conditioning company in Bishops Stortford
Air conditioning offers an array of benefits to homes across the United Kingdom which include comfort and more consistent temperatures throughout the year.
If you are interested in air conditioning installation or feel it's time for your air conditioning unit to undergo a recharge, get in touch with the experts at Christy Cooling Services today. You can contact us by calling us at 01277 841 500 or emailing the office directly at office@christycooling.com. Anyone interested can also get a FREE Quote by visiting our contact page.

Air Conditioning Services in Essex
Christy Cooling Services provides air conditioning and refrigeration services throughout Essex. Some of our services include;
Air Conditioning Repair, Ceiling Mounted Air Conditioning, Ducted Air Conditioning Systems, Refrigerations Systems, Multi-Split Air Conditioning & Wall Mounted Air Conditioning.
Our general air conditioning services are also available in local areas of Essex, these include but are not limited to;
Basildon, Benfleet, Bishops Stortford, Braintree, Brentwood, Castle Point, Colchester, Hadleigh, Harlow, Leigh, Maldon, Rayleigh, Rochford, Romford, Saffron Walden, Shoeburyness, Southend, Thurrock & Wickford.